Digital Communication Channels
The quickest and easiest ways to get in touch with STAUFF.
STAUFF Company Locations
Everything worth knowing about the STAUFF company locations in Germany and worldwide.
Additional Services
Forms to request copies of the product catalogues or to notify STAUFF in advance of the return of devices.
Looking to make Contact by Phone or E-Mail?
At a glance: Complete address, phone number and e-mail address of the STAUFF headquarters in Germany.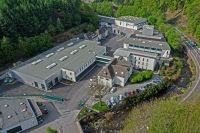 Germany
Head Office STAUFF Germany
Walter Stauffenberg GmbH & Co. KG
Im Ehrenfeld 4
58791 Werdohl