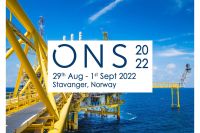 ONS
Start of Event
29.08.2022
Venue
Næringslivets hus, Haakon VIIs gate 8, 4005 Stavanger, Norwegen
Stand Details
Hall 3 - Stand A2
STAUFF topics and focal points at the ONS
At ONS, the innovations of companies from Norway and international companies from the energy, oil & gas sectors 
will be presented. The trade fair will take place from 29 August to 1 September 2022 in Stavanger (Norway). 
Take the opportunity to find out about the STAUFF Group's wide range of products and services on site. 
ACT-Clamps
The STAUFF ACT clamp is an innovatively developed solution for fastening pipelines in areas where efficient protection against corrosion is essential (e.g. offshore extraction and processing of oil and gas).  
Thanks to its design, based on the market-proven STAUFF clamp according to DIN 3015, the STAUFF ACT clamp offers significant time advantages during installation and enormous savings potential in the long term thanks to extended maintenance and replacement intervals. 
The STAUFF ACT clamp is available in the standard series (DIN 3015, Part 1) and the double series (DIN 3015, Part 3). It is suitable for all common metric and inch pipe diameters between 6 mm and 42 mm or between 1/4 inch and 1 1/2 inch.
NRC-Clamps
STAUFF NRC Clamps have been specially developed for noise and vibration damping installation of pipelines with common outside diameters between 6 and 42 millimetres.
The functional principle is based on a clamp body made of polypropylene, which is based on the standard series according to DIN 3015 (Part 1), with a specially shaped, two-part elastomer insert, which mechanically dampens vibrations in the pipe and thus reduces noise to a minimum.
This insert is characterised in particular by its small contact surfaces with the pipeline and the clamp body and is thus significantly more effective than previously known solutions.
SWG stud welding system
In many areas, stud welding is the most cost-effective joining technique for fastening components and often the only technically feasible solution. A very high strength is achieved through a full-surface connection of the stud to the workpiece.
Replacement filter elements
As a manufacturer with many years of experience and technical expertise, STAUFF provides simple and fast direct access to a complete product range consisting of hydraulic filters and lube oil filters in original equipment quality.
These replacement filters are designed to be functionally and installation identical to the respective original makes, but often significantly exceed their performance data due to extreme care in material selection and processing.
Extensive stocks in the automated logistics centre as well as flexible production and assembly lines in the factory in Germany guarantee unrivalled fast delivery times.
 
Innovations at the ONS

Connect: STAUFF Form EVO
Couplings: FG Series
Side topic
PT-RF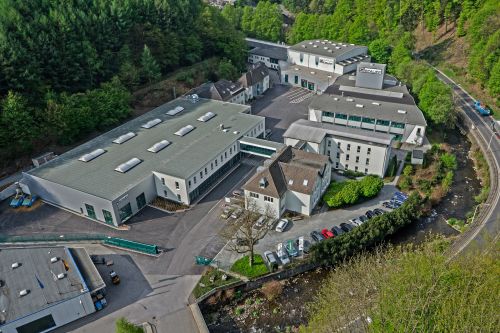 Germany
Head Office STAUFF Germany
Walter Stauffenberg GmbH & Co. KG
Im Ehrenfeld 4
58791 Werdohl