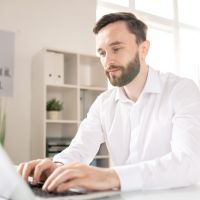 Product Specialist for Pipework and Systems
Any questions about the products and services on this page? Get in touch now!
In addition to individual components, the companies of STAUFF Group and their authorised system partners use the STAUFF Line approach to support Original Equipment Manufacturers with the supply of custom-designed and ready-to-install hydraulic lines from connection to connection and also provide supplemental services that create added value.
With the STAUFF Line approach, the company allows customers to gain cost advantages in procurement by reducing the number of suppliers, bundling orders and shipments, reducing stock for individual items, reducing assembly times and increasing assembly reliability by avoiding assembly errors.