Construction without Traffic Jams
Hydraulics make it possible: The ASTRA BRIDGE mobile construction site bridge allows unhindered flow of traffic while the road is being resurfaced.
The idea from the Swiss Federal Roads Office (FEDRO) sounds revolutionary: The plan is to use a mobile bridge to route traffic over the construction site instead of alongside it during future resurfacing work on motorways. The aim is to reduce traffic obstructions, to optimise work processes at the construction site and to lower overall costs.
Vehicles access the 236 metre long construction site bridge, called the ASTRA BRIDGE, on ramps with a gradient of around 6 per cent. A maximum speed of 60 km/h is planned for both lanes. According to the Roads Office's plans, a stretch of around 100 metres will be available for the actual construction work underneath. The bridge will be 7.30 metres wide and 4.32 metres high and, with internal dimensions of 5.20 by 3.10 metres, should offer enough space for using any of the construction machinery typically used for road surfacing, for example.
Once the resurfacing work underneath the bridge has been completed, the bridge – which consists of several individual modules – is moved on by 100 metres to the next section using GPS remote control. If necessary, the bridge can also be moved sideways.
In the planned standard configuration, an ASTRA BRIDGE consists of a total of twelve modules, each weighing 33 tons. Additionally required are eight modules for driving onto and off the bridge, each weighing 56 tons, as well as 57 connecting plates.
The Swiss Federal Roads Office is talking about a pilot project costing 20 million Swiss francs (around 18.5 million euros), which is currently in the implementation phase. The first bridge elements, which resemble lunar vehicles, have already been manufactured, assembled and transported to the central storage site. The plan is to have all elements assembled and to test the complete mobile bridge by late autumn of 2021.
If these tests can be completed successfully, the ASTRA BRIDGE prototype is set to be used for the first time in the spring of 2022 for resurfacing the motorway section between Recherswil and Kriegstetten in the Swiss canton of Solothurn.
×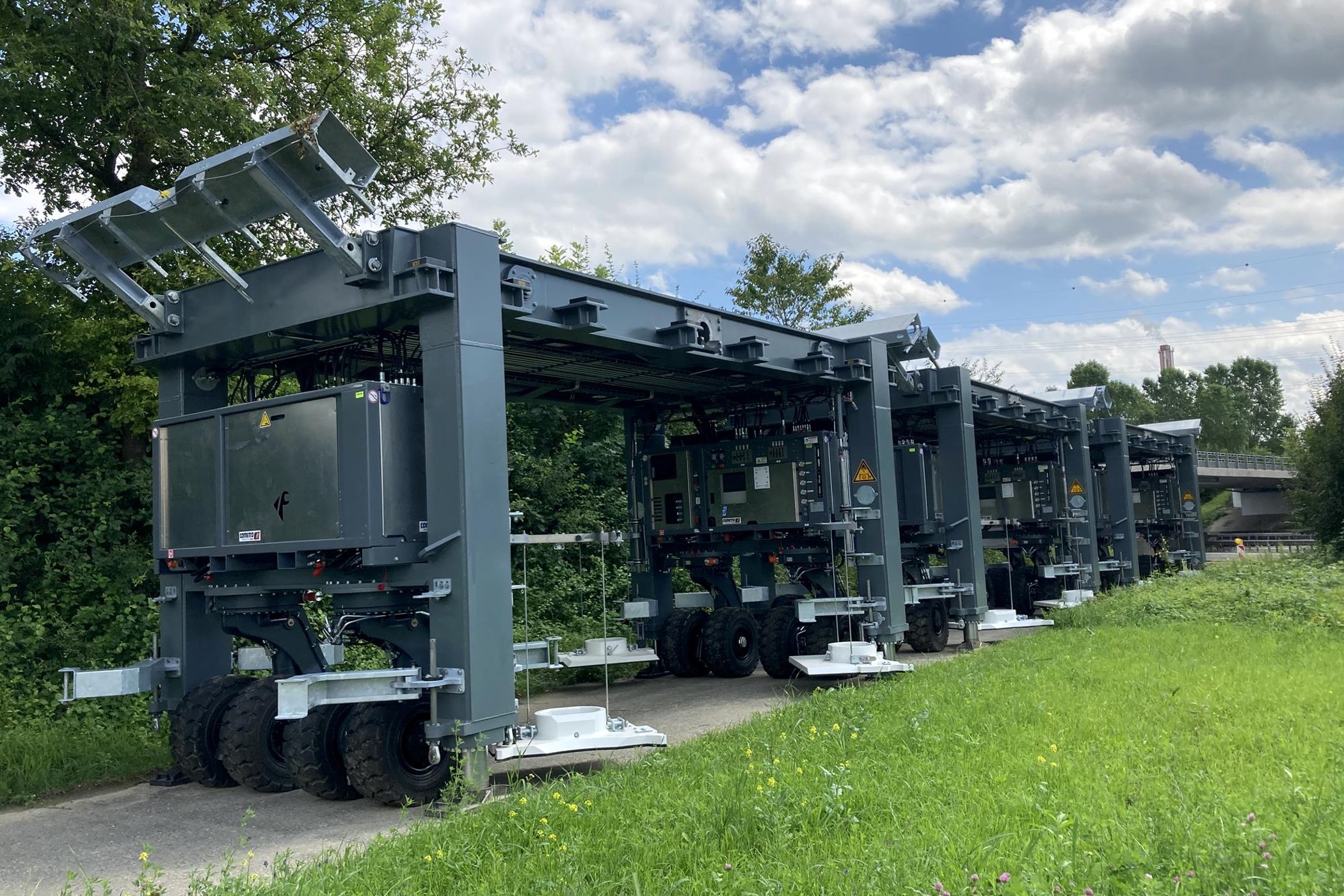 ×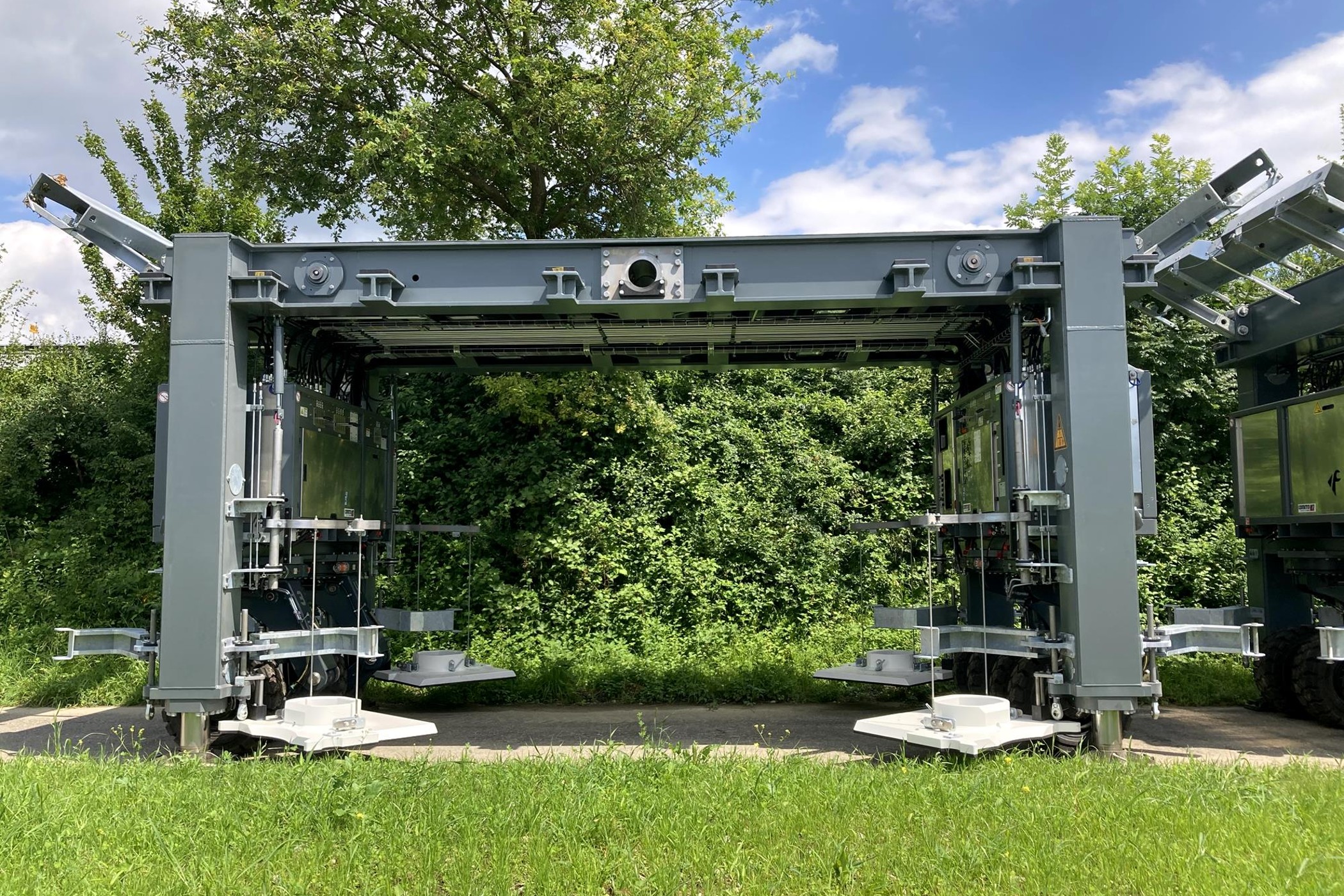 With the bridge project, FEDRO is reacting to an increasingly difficult situation: Resurfacing work has long since become impossible on many motorway sections due to the increasing volume of traffic, and night work has driven up costs considerably. In addition, certain work can no longer be carried out during the night between the hours of 23:00 and 5:00 due to the noise. Also, the required safety measures for the workers have to be set up every evening and then removed again in the morning, which further reduces the time window for the actual work.
Complex hydraulics of the ASTRA BRIDGE with components from STAUFF