Reliability That Pays For Itself
How a well-known manufacturer of plastic closures and packaging systems sustainably increased the productivity of several injection moulding machines with offline filters from STAUFF
For the trouble-free and low-maintenance operation of hydraulic and lubrication systems, the cleanliness of hydraulic media is of utmost importance. 70 to 80 percent of all machine downtime is caused by impurities due to inadequate oil maintenance. Because precision hydraulic and lubrication systems work with gap dimensions in the micrometer range, even the smallest particles can lead to increased energy consumption due to friction, a reduction in the performance capacity or often costly downtime. It is not unusual for this to be caused by an unscheduled oil change or the replacement of sensitive components.
Reasons for Contamination
Contamination in hydraulic media can be the result of a variety of circumstances: Basically, a differentiation is made between existing contamination, caused by production, storage and installation of system components, subsequent secondary impurities, e.g., caused by damaged tank or cylinder seals or incorrectly dimensioned tank filler breathers, as well as contamination created within the system. Along with cavitation wear and particle jet erosion, this also applies to mechanical, biological and chemical mechanisms.
Even fresh oil can usually not be classified as pure, because it is rarely micro-filtered during production and processing, and particles can be added during filling and transport (e.g. in refillable containers). Therefore, it is always recommended to fill a hydraulic system using an appropriately designed and dimensioned filter unit.
When replacing hydraulic media, it has to be considered, that a particular amount of contaminated oil will usually remain within the system (e.g. in the pipelines), while a complete cleanout by flushing the system would mean a substantial effort and thus would not be economically advantageous. Depending on the situation, it might be therefore recommended to filter the contaminated oil as well before emptying the hydraulic reservoir. This way, the cleanliness of the mix of used oil and fresh oil will stay on a reasonable level.
Cavitation
Cavitation is one of the most common causes of damage in hydraulic systems after oil contamination. Cavitation refers to the spontaneous formation of cavities in the hydraulic medium. These cavities occur in the form of bubbles. Since these bubbles have a vacuum inside them, they collapse immediately after formation. This releases large forces that propagate in the form of shock waves around the collapsing bubble. These shock waves are the cause of the destructive effect of cavitation.
Cavitation has two direct consequences and one indirect consequence. These are
noise generation,
change of the flow behavior of the medium and
destruction of components.
ISO 4406 Classification Numbers
The cleanliness of hydraulic media is usually determined by the assessment of the number and size of the contamination particles found in 100 ml. No differentiation is made between the shape and composition of the particles.
For the purpose of arriving at a reliable and comparable assessment of the impurity level, a so-called cleanliness class is assigned, which is defined in ISO 4406 (1999) and NAS 1638 among other regulations.
When interpreting the ISO cleanliness classes, it must be considered that the number of particles is doubled with every next higher class.
×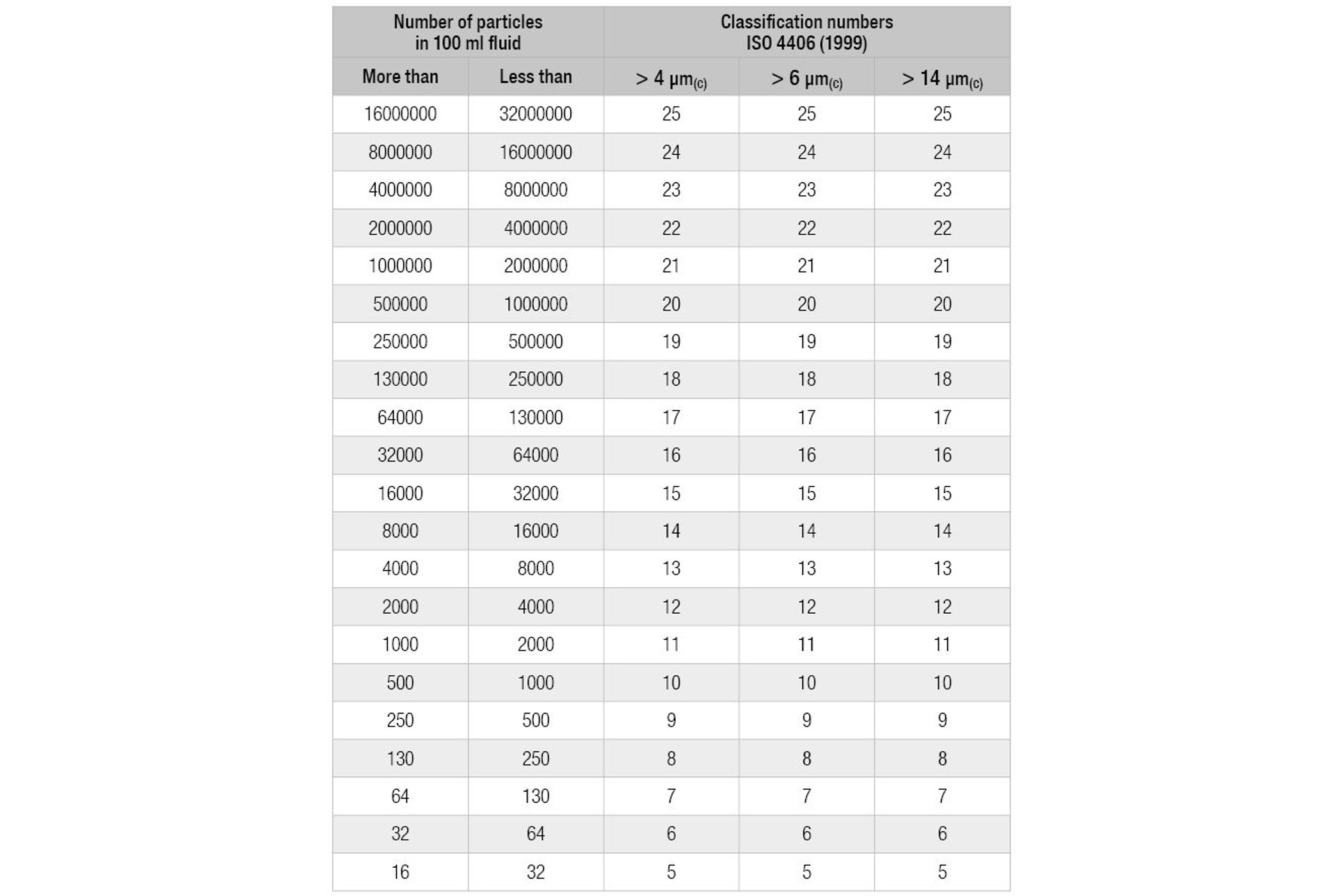 Recommended Cleanliness Classes
The manufacturers of specific system components (such as pumps, motors, valves and cylinders) require binding compliance with the stipulated cleanliness classes, or they recommend them, whereby the components most sensitive to contamination are extremely important to the design of the filtration concept.
×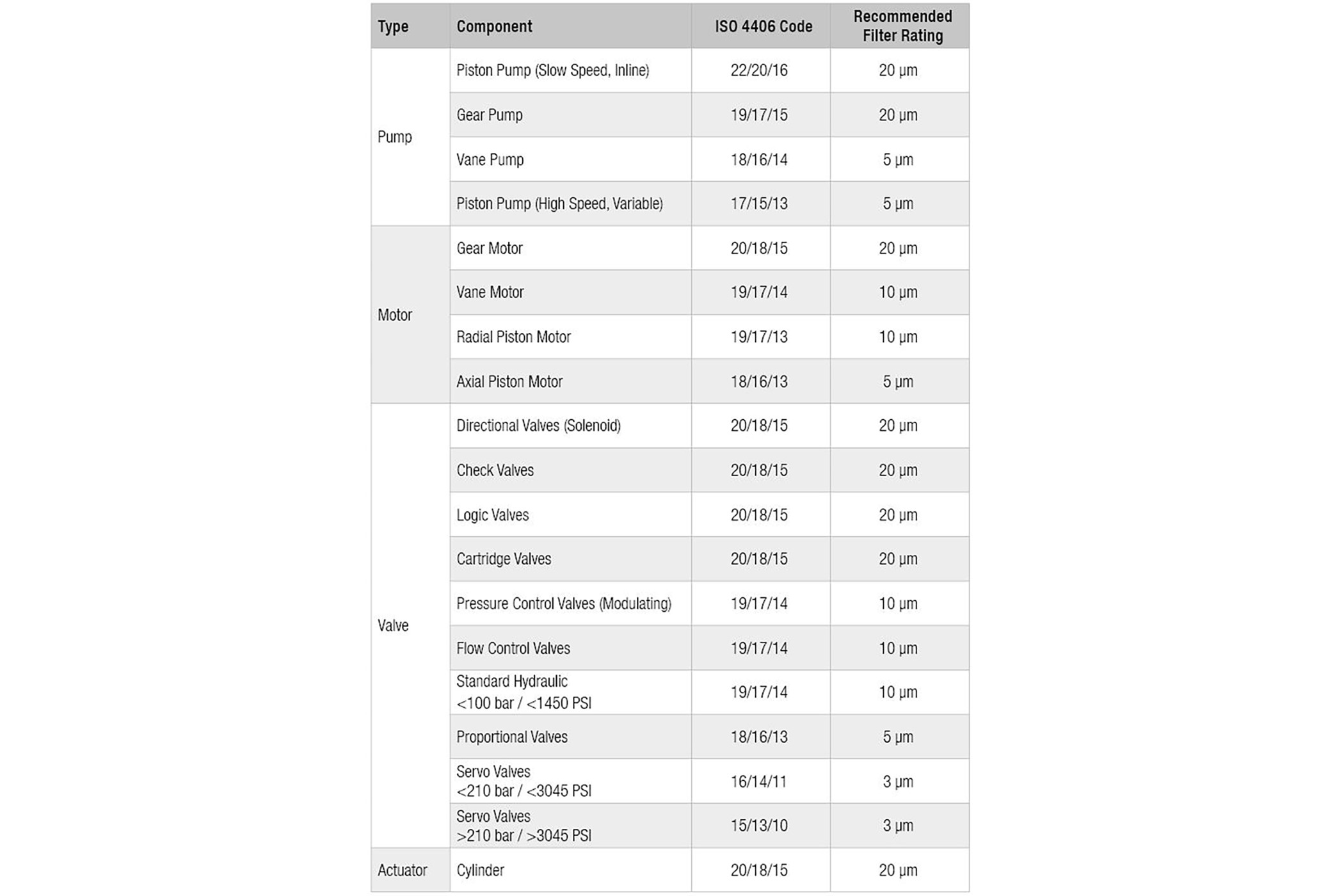 Offline Filter Housings from STAUFF
In addition to conventional full-flow filters which usually remove only the particles larger than 3 micrometers, the strategy at STAUFF is to rely on a slow but continuous, and therefore very effective filtration of the so-called bypass flow of the system. The OLS offline-filters with a built-in motor-pump unit that are used for this purpose can be subsequently integrated into the hydraulic system, and they function independently from the system cycle, even during scheduled machine downtimes. The fine, specially developed cellulose filter medium removes even the tiniest impurities that are smaller than 1 micrometer.
×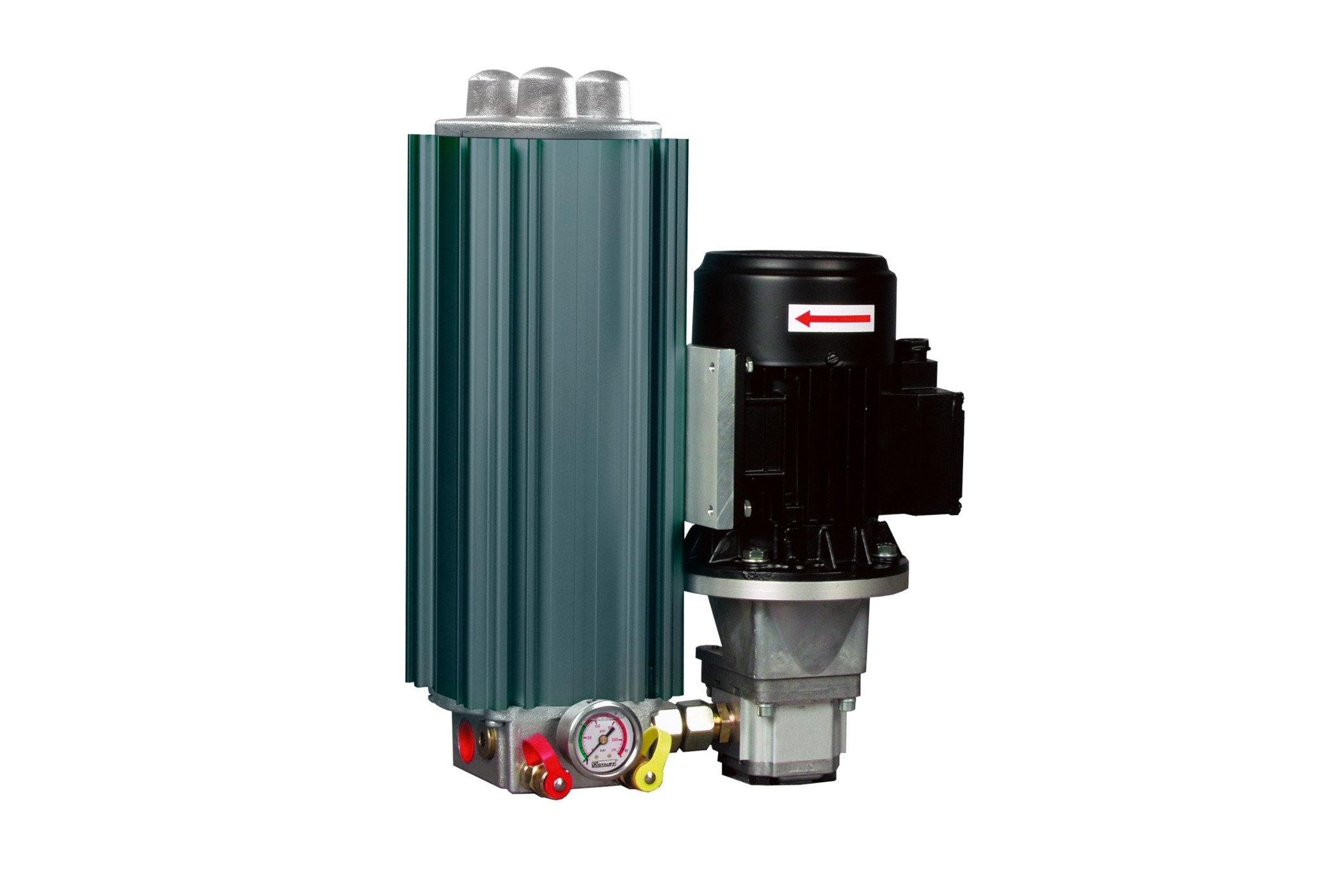 Offline Filter Elements from STAUFF
The standard cellulose medium with a filter fineness of 0.5 micrometer is specially wound so that the operating fluid flows through the highest possible number of filter material layers, removing even the smallest dirt and water particles, less than 1 micrometer in size. The special filter housing design only allows a radial flow through the filter element. As a result, channeling and bypass flows in the filter medium are prevented.
×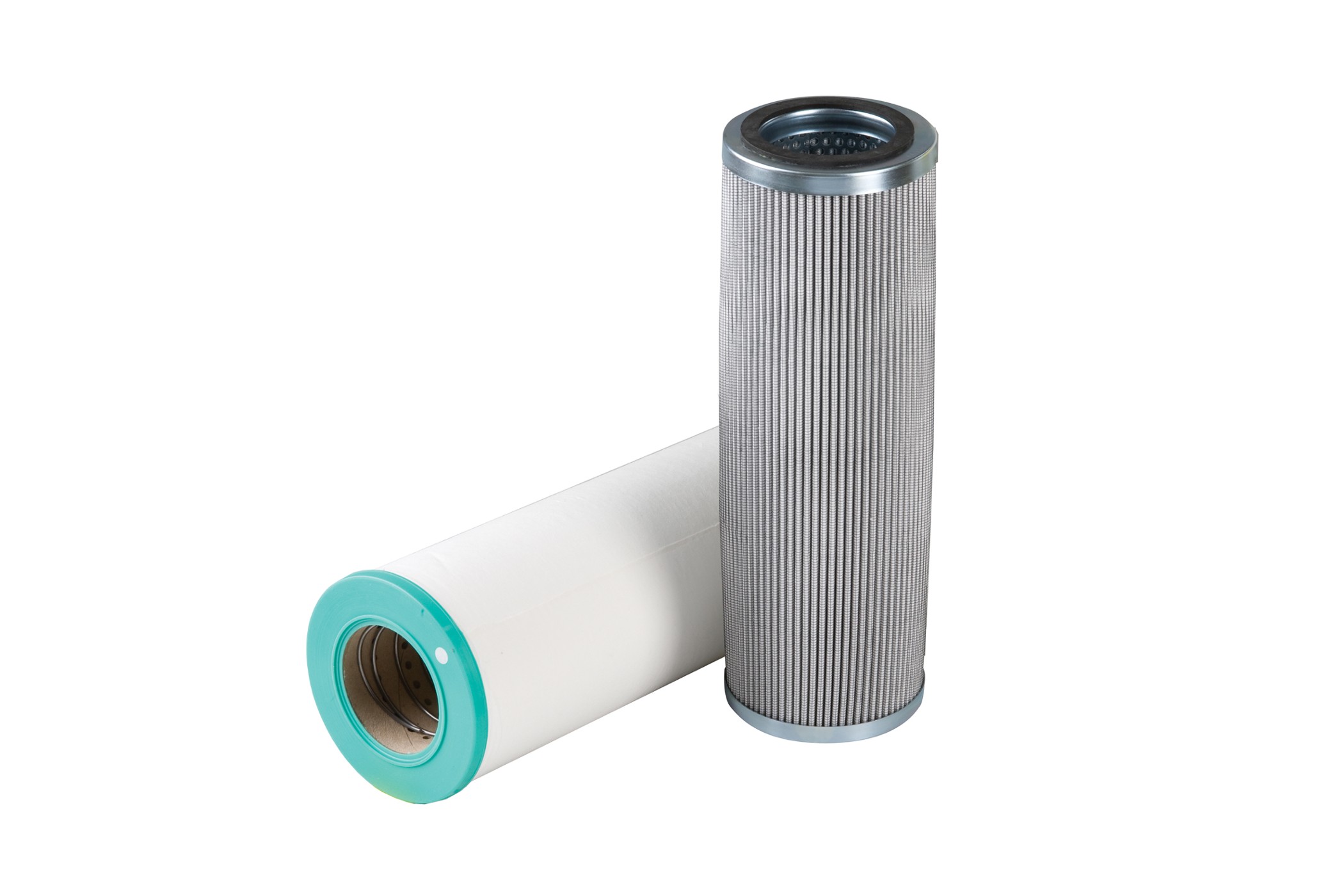 Application on Injection Moulding Machines
×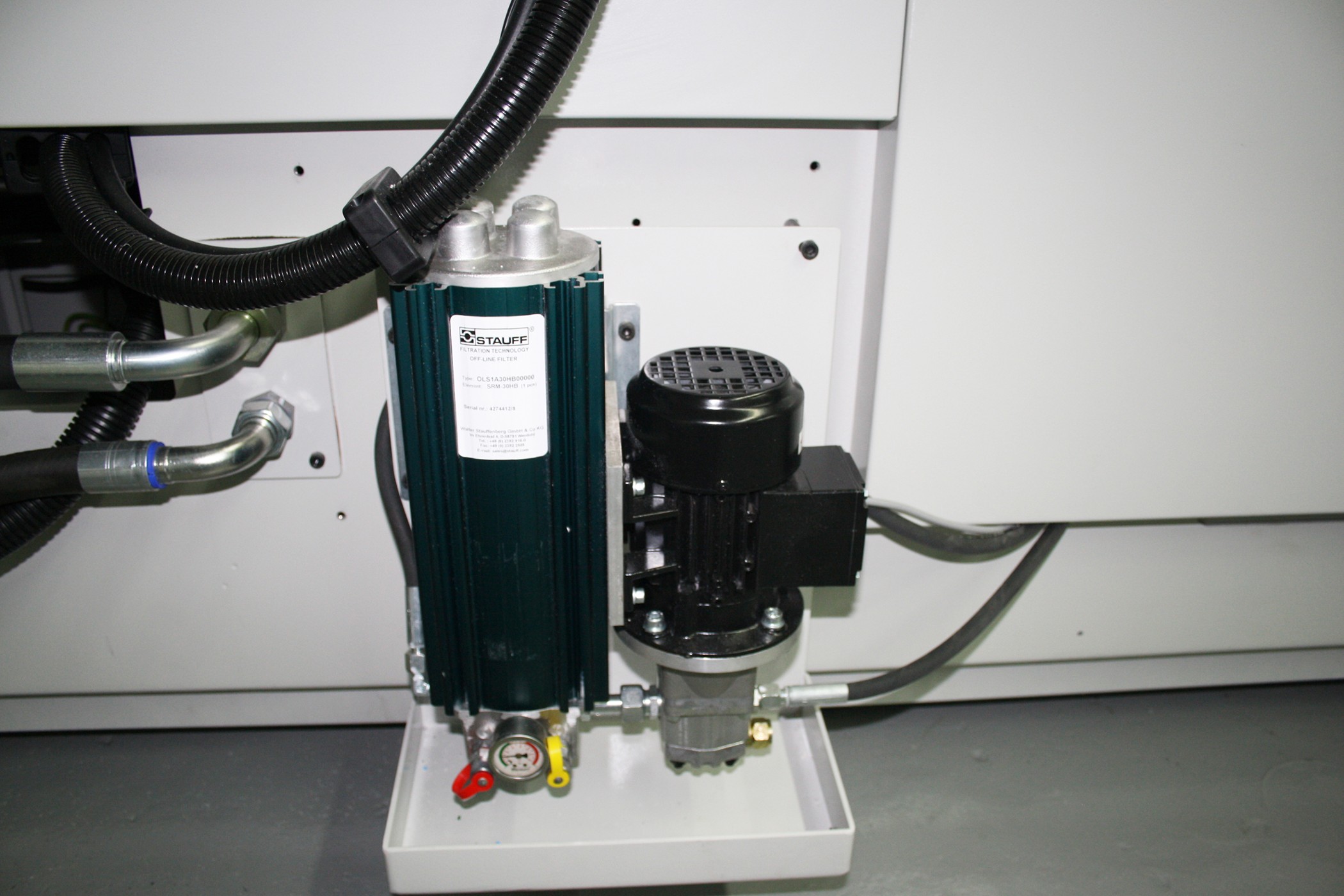 At a renowned manufacturer of plastic caps and packaging systems, the cleanliness class as per ISO 4406 (1999) improved by several levels within a period of just 6 weeks, thanks to the widespread use of offline filters on the injection moulding machines. In one case, for example, from 21/18/11 (corresponds to more than 1,000,000 particles cumulatively larger than 4 microns per 100 milliliters) to 9/7/5 (corresponds to less than 500 particles cumulatively larger than than 4 microns per 100 milliliters).
As a result, the company was able to extend the scheduled maintenance cycles for the affected machines and significantly reduce repair and replacement costs for defective pumps and valves. It is assumed that the oil change intervals will more than double in the future.
×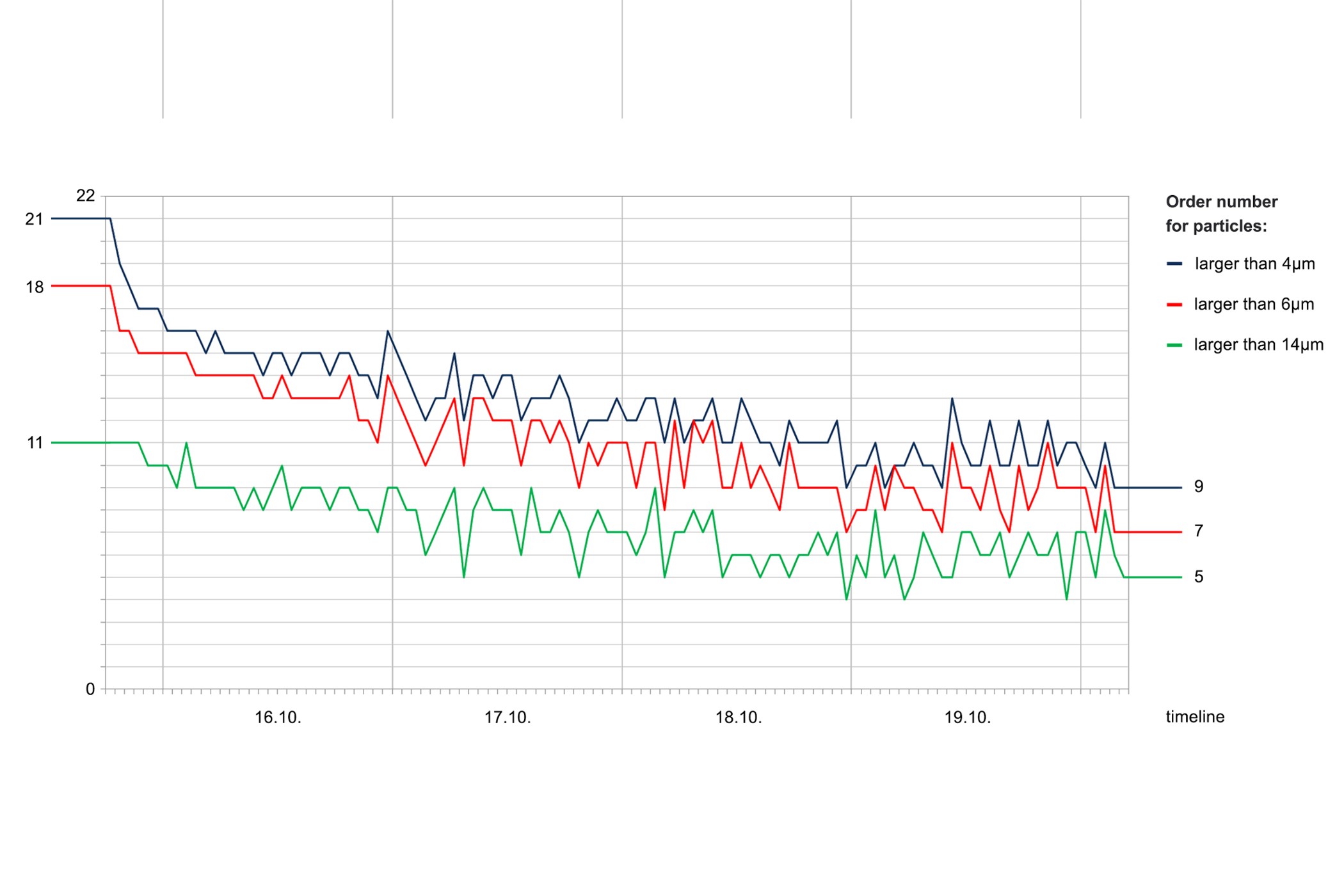 Offline Filter Housings in the STAUFF Online Shop