Flow, Pressure and Temperature at a Glance
Why you should consider using a battery-free and purely mechanical general-purpose flow meter when servicing your construction, agricultural or forestry machinery on site
The SDMKR reversible flow meter from STAUFF has been developed for the rapid and accurate monitoring of hydraulic components and systems in mobile hydraulics systems. The unique design allows the simultaneous measurement of the three parameters most important for the proper functioning of the system: flow, pressure and temperature.
The device makes it possible for maintenance professionals to determine the performance of pumps, motors, valves or cylinders, as well as of complete systems, thereby ensuring that they function properly.
To test the performance of a hydraulic pump for example, the device is typically positioned upstream of the control valves.
×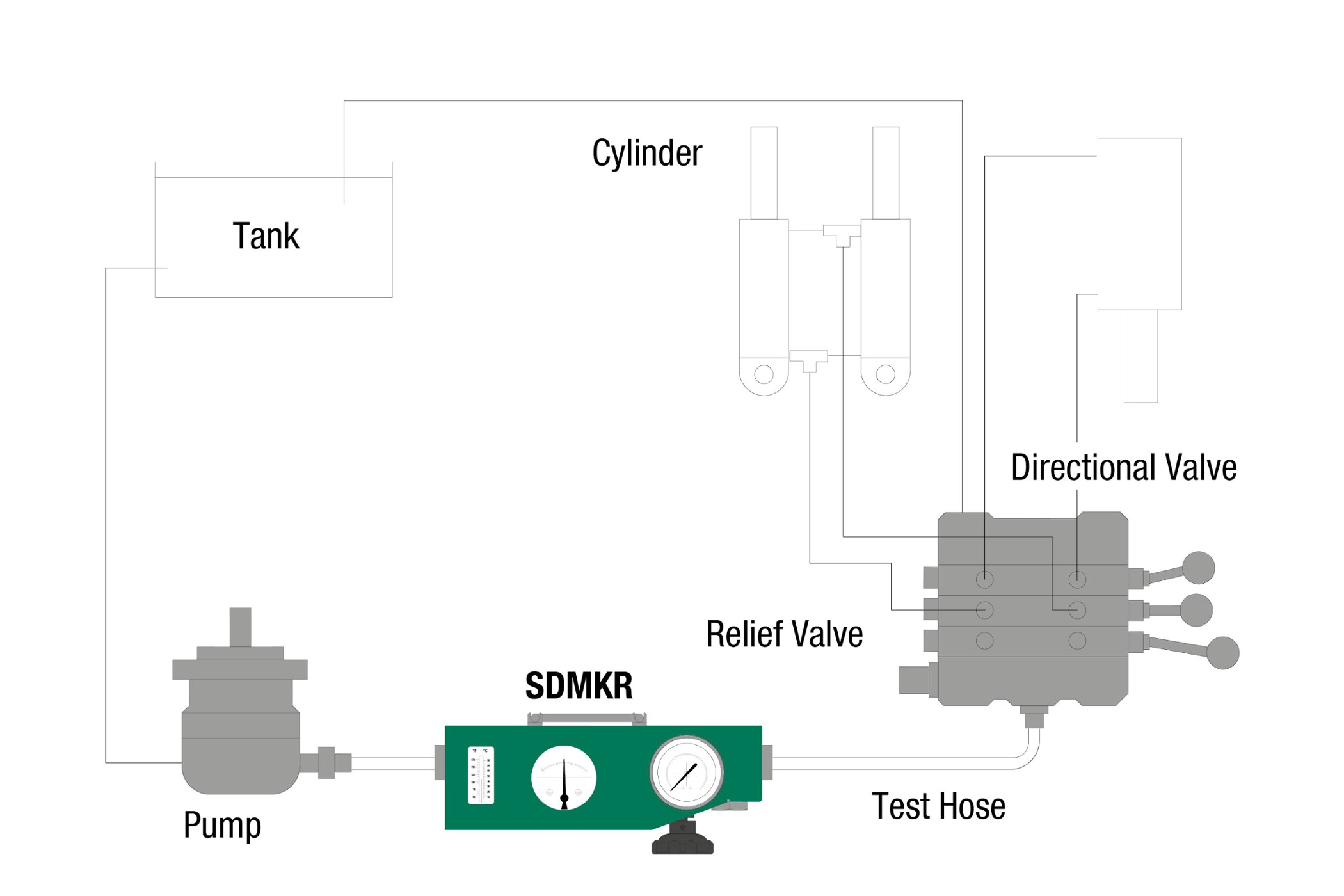 Thanks to the compact, practical and yet robust design – with a sturdy steel frame, a removable protective cover and shockproof displays – the SDMKR is perfectly adapted to a wide variety of applications in construction, forestry and agricultural machinery, either on location or in the workshop. 
The portable flow meters are integrated in the hydraulic circuit only for the duration of the system test. For this purpose, they are equipped as standard with BSP connection threads on the input and output, and can be installed in both pressure and return lines.
×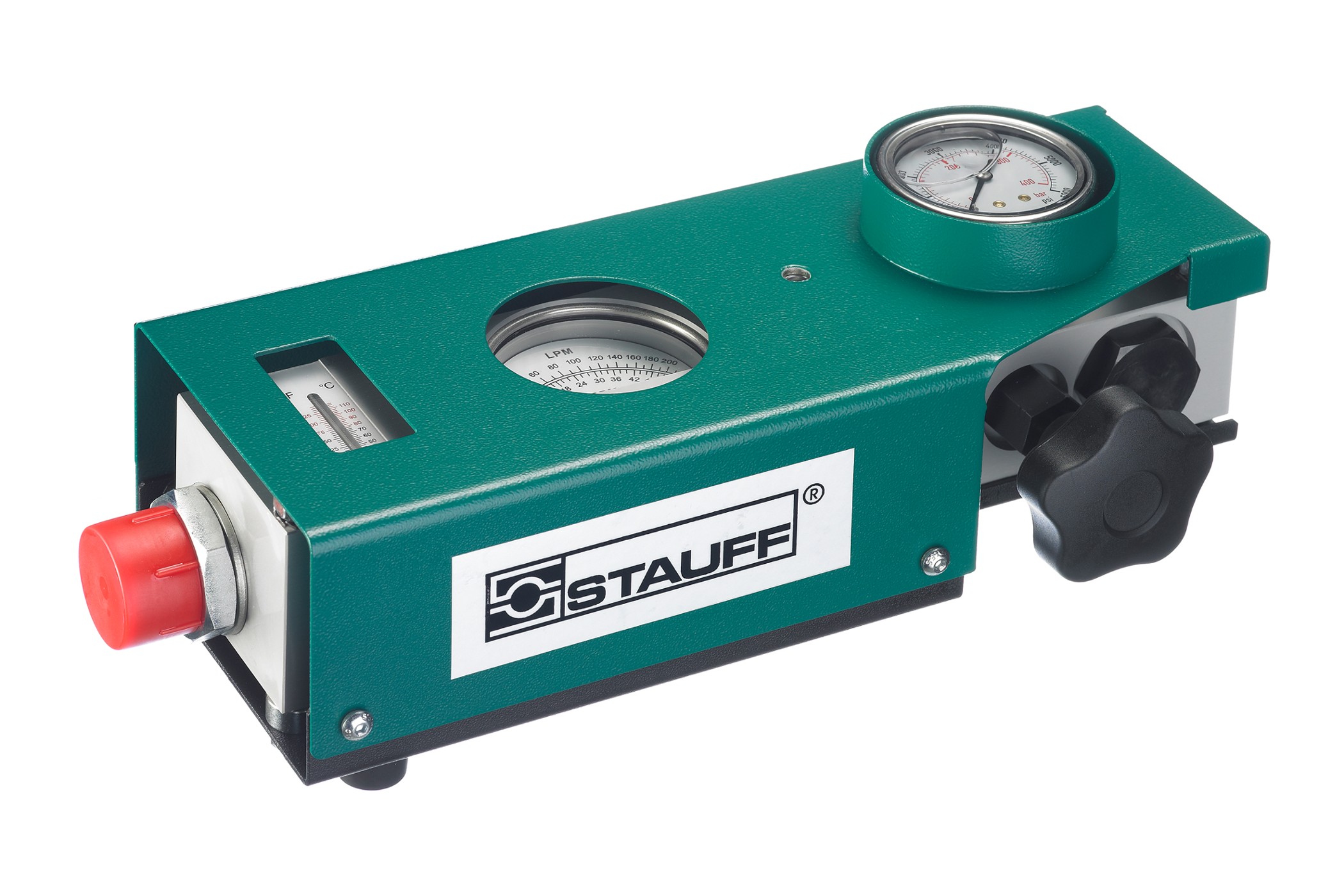 ×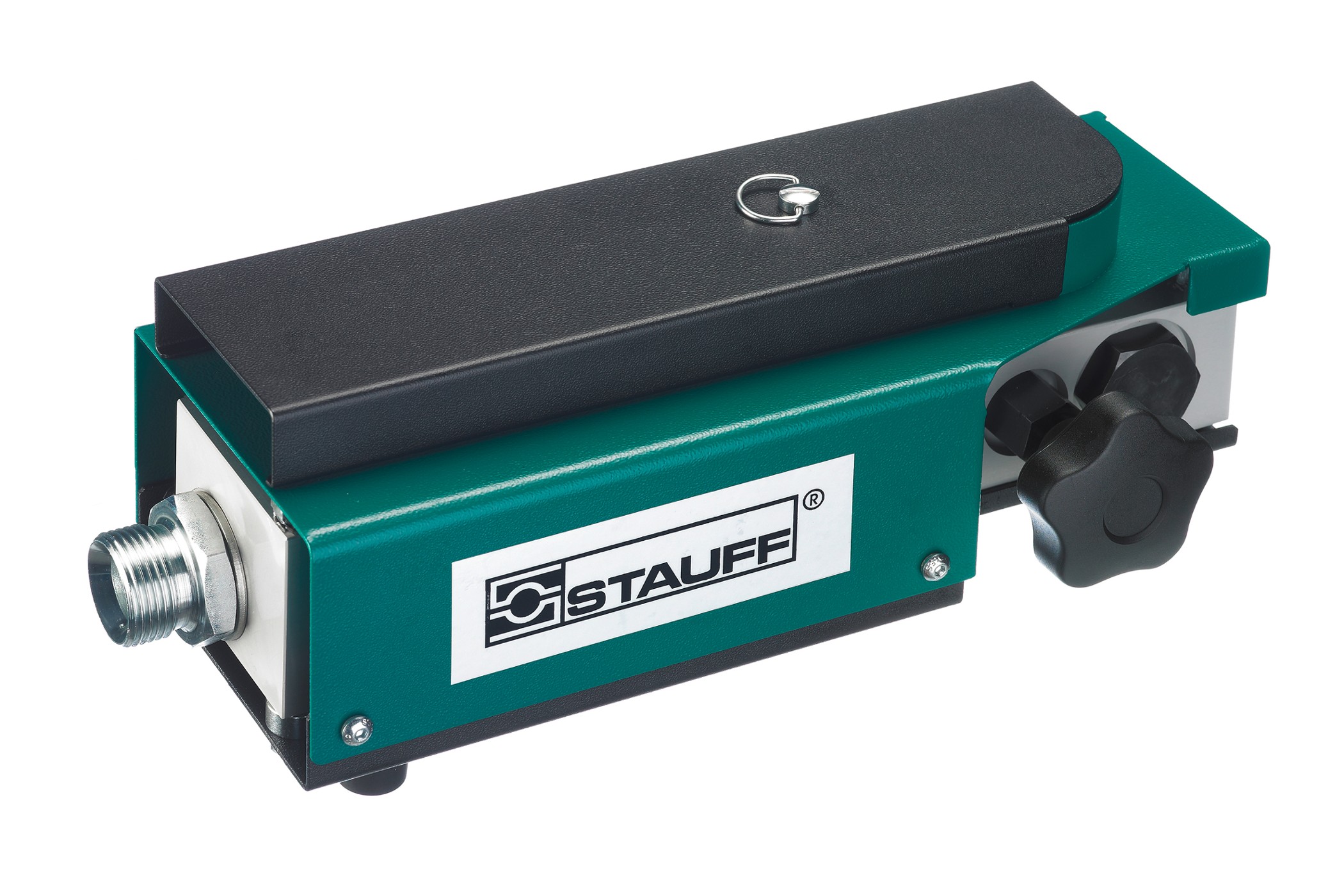 Product features of the flow meters type SDMKR
Flow: 2 ... 200 l/min  

Pressure: 420 bar / 6091 PSI 

Permits flow in the reverse direction 

Makes it possible to increase the working pressure gradually and continuously up to 420 bar 

Purely mechanical working principle 

No internal or external power supply required 
The central items in the new development are a flow meter with a visual display and a built-in thermometer, as well as a loading valve. To protect them against damage, all components are sunk deep into the solid aluminium housing – they are further safeguarded against damage by the steel frame. The loading valve makes it possible to safely increase the working pressure gradually and continuously up to 420 bar in order to provide a realistic simulation of normal machine operation. The pressure changes are documented by a stainless steel pressure gauge located at the inlet of the loading valve. 
Two integrated burst discs act as internal safety mechanism, effectively protecting the device against accidental over-pressure. When the maximum pressure in the hydraulic system is exceeded, the discs break and the oil is transported through a bypass. The burst discs are located in a screw-in cartridge and can be replaced easily and quickly by the user if necessary. 
The operation of the hydraulic tester is based solely on mechanical principles: it can be used independently of any internal or external power supply, thus providing maximum flexibility.  
Unlike other comparable devices on the market, the SDMKR also permits flow in the reverse direction. This enables hydraulic cylinders to be lowered during the system test, for example. In this case, however, the flow meter does not provide a display value.
Flow meters type SDMKR in the STAUFF Online Shop