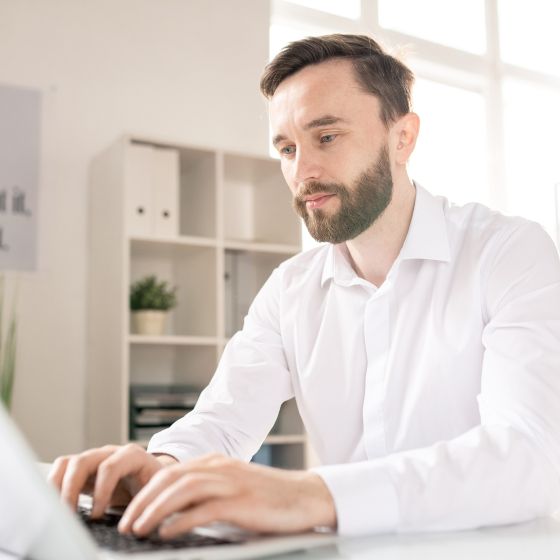 Produktspezialist Mess- und Analysetechnik
Technische Rückfrage zu den Produkten auf dieser Seite? Jetzt Kontakt aufnehmen!
Checking bladder and diaphragm accumulators with non-contact RFID technology
Connection adaptors enable the use of innovative sensors to check hydro-pneumatic accumulators without any loss of pressure
Accumulator adaptors of the types SBAA and SDAA from STAUFF enable the non-contact checking of the accumulator pressure of hydro-pneumatic bladder and diaphragm accumulators in conjunction with the innovative PT-RF pressure transmitters and a corresponding reader – quickly, easily and without any loss of pressure.
To do this, the accumulator adaptor is simply screwed onto the gas filler connection on the accumulator and a pressure transmitter is permanently attached at the side. Existing systems can also be retrofitted without any problems. The standard filling valve used on the accumulator continues to be used at the top connection of the adaptor. Existing filling equipment can also continue to be used as usual without any restrictions.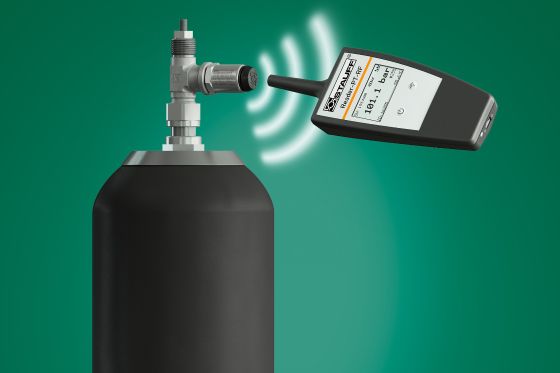 Depending on the requirement, PT-RF series pressure transmitters are capable of recording measuring ranges of between 0 ... 16 bar and 0 bar ... 600 bar (relative), which are commonly found in hydraulics, with highest precision of at most ±0.5% based on the respective full scale.
The functional principle of the sensors is based on innovative RFID technology: The energy required for a measurement is transferred wirelessly to the pressure transmitter via the antenna of the associated reader and display device so that the transmitter requires no internal or external power supply and no wiring whatsoever.
When the pressure transmitter is activated at the press of a button, a current measured value is determined within only 0.5 seconds and then immediately transmitted back to the hand-held reader and display device, output on the illuminated display and stored for further evaluation.
In addition to the pressure value itself, other relevant information is also transmitted as a standard, including the date and time of the measurement and the unique serial number of the pressure transmitter, which enables the clear assignment of the measuring point – a basic prerequisite for end-to-end documentation of test results.
Over 15,000 of these measurement data sets can be stored in the integrated memory of the reader. The software included in the scope of delivery enables subsequent evaluation and further processing of the measured results previously transmitted to the PC or laptop via the USB interface.
Relevant Categories in the Shop