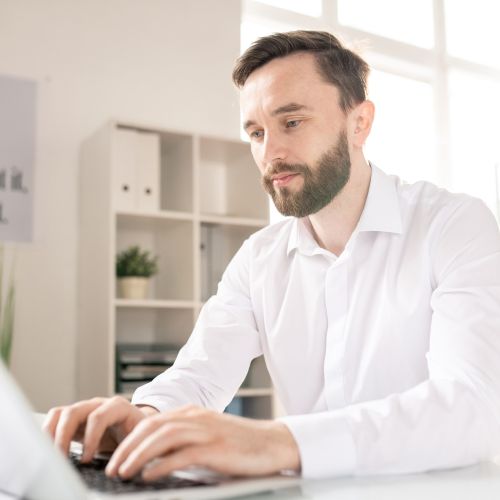 Product Specialist for Fastening Technology
Any questions about the products on this page? Get in touch now!
STAUFF NRC type clamps were designed for the noise and vibration reducing installation of pipes and tubes with the most common outside diameters between 6 and 42 mm and ¼ to 1 ½ inch respectively.
The working principle is based on clamp bodies made from Polypropylene (colour: black) following the Standard Series according to DIN 3015 (part 1) with a specially shaped, two-part elastomer insert, which mechanically absorbs vibrations in the pipe or tube and as a result reduces noises arising to a minimum.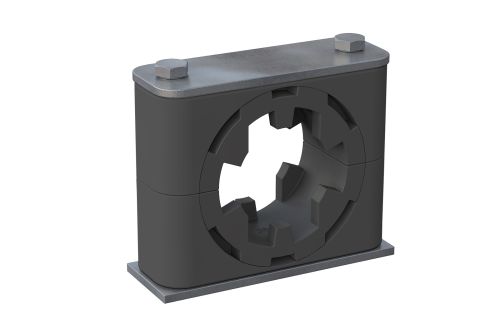 Key product features of STAUFF NRC Clamps at a glance
Designed for the noise and vibration reducing installation of pipes and tubes
Suitable for the most common outside diameters from 6 to 42 mm and from ¼ to 1 ½ inch respectively
Working principle based on a specially shaped, two-part elastomer insert, which mechanically absorbs vibration in the pipe or tube and as a result reduces noises arising to a minimum
Elastomer insert is in particular distinguished by how little of its surface is in contact with the pipe or tube as well as with the clamp body
Light tension of the elastomer insert in mounted condition provides the necessary clamping force
Tongue-groove contour of the elastomer insert and the clamp body (which is reversed and thus diverges from standard DIN 3015 clamps with elastomer insert) enables the system to be used for the maximum range of outside diameters per clamp size, which contributes to flexibility, versatility and optimisation of the required installation space