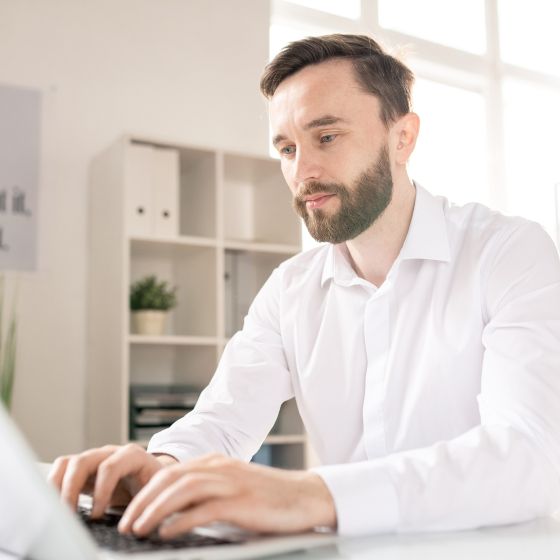 Product Specialist for Pipe, Tube and Hose Connectors
Any questions about the products on this page? Get in touch now!
Series FF for the construction machine industry
There are good reasons for using quick release couplings when connecting attachments to the hydraulic circuit of a construction machine.
With its FF series, with nominal widths from 6 to 38 STAUFF has a range specifically developed for this application.
Product Description
The abbreviation FF refer to the couplings' "flat face" and describes a key feature of the new range: the flat faces of the coupling halves enable them to be easily cleaned and prevent contamination and dirt from penetrating into the system.Inclusions of air during coupling are therefore kept to a minimum and the escape of hydraulic media into the environment is also prevented: at most, a film of oil will appear on the faces when connecting and releasing.
While the dimensions and contours of the couplings are specified in the ISO 16028 standard to ensure universal compatibility, users have complete freedom when selecting the connection versions. STAUFF offers a wide range of options here, with the connections being fundamentally tightly connected to the coupling and/or sleeve, contributing to the high level of safety of the FF range: One component under pressure instead of two means a lower risk of leaks. 
Its integrated interlocking is another safety feature of the new FF series. After connecting the coupling halves, the operator can firmly lock the loose half by turning it 90°. There is therefore no possibility of it coming loose by pulling back the coupling half and the unintentional loosening of the coupling is literally impossible. 
Another advantage of the flat-face coupling compared to a simpler threaded coupling is that the coupling halves can still be rotated against each other axially. Torque emanating from the hose therefore does not have a negative impact on the coupling joint, increasing the service life and reliability of the connection. 
Product Features
steel
STAUFF Zinc/Nickel Surface Coating
according to ISO 16028
all common connection types and nominal sizes on the market
integrated interlocking for increased safety
operation with one hand
minimum risk of a leak
no ingress of air into the hydraulic circuit
extensive range, high level of availability and fast delivery
Animation of the Functional Principle
Additional Information from the Product Catalogue