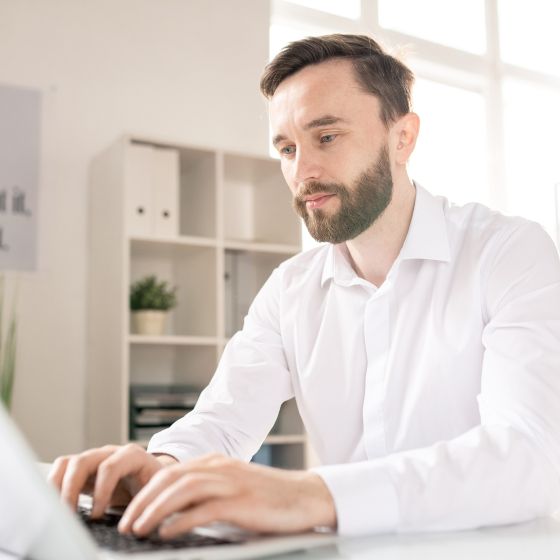 Product Specialist for Filtration Technology
Any questions about the products on this page? Get in touch now!
As a manufacturer with many years of experience and technical expertise, STAUFF enables simple, fast and direct access to a complete product range consisting of hydraulic filters and lube oil filters in original equipment quality.
These replacement filters are designed to equal in form and fit to the respective original products while maintaining and often surpassing their performance due to exceptional care in material selection and processing.
Extensive stocks in the automated logistics centre as well as flexible production and assembly lines in the factory in Germany guarantee unrivalled fast delivery times.
Find Filter Elements in the STAUFF Online Shop
It's that quick and easy:
Enter any filter designation in the green search field at the top of the page.

Select a suitable STAUFF filter element from the search results sorted by relevance.

Check price and availability in real time.

Add the item to your shopping cart and complete your order.
Not found what you were looking for? As a registered user, you can also request items directly from STAUFF by entering the known filter designation or upload extensive item lists for ordering.