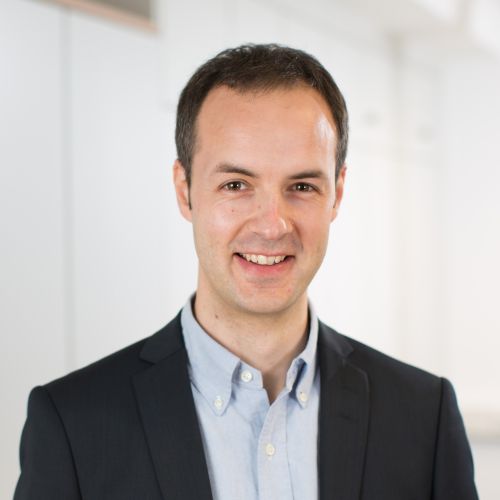 Niclas von Seidlitz
Head of HR and first point of contact for questions regarding employment and training
With the call to "get to know STAUFF as a training company and employer", career starters and established professionals wanting to learn more about the career options at one of the STAUFF sites in South Westphalia were invited to the 2nd STAUFF Employer Day at the headquarters in Werdohl on 2 September 2020.
The agenda included:
A tour of a modern large scale production facility for hydraulic line components
Experiencing hydraulics "hands-on" – from individual components to complex machines
Opportunities to talk to employees, apprentices and HR representatives who can answer questions about the respective professions, the training and education options and the company itself.
Niclas von Seidlitz-Ludwigsdorf, Head of HR at STAUFF Germany, assesses the Employer Day as a great success. "Despite the current situation with the coronavirus pandemic, a large number of interested school students accepted our invitation and participated in our programme, in compliance with all hygiene and safety measures that had been agreed with the authorities. They were able to establish initial contacts for the variety of possible apprenticeships at STAUFF," reports Seidlitz-Ludwigsdorf.
In addition to the impressive hydraulic material handler – kindly provided by the A. MENSHEN disposal firm, a sister company of STAUFF, the M+E Info Truck was another highlight: With two levels and a total floorspace of 80 m², it offered a great journey of discovery through the numerous apprenticeship and professional options in the metals and electrical industry. Experienced professionals supported the visitors where necessary.
The BKT InfoMobile and members of the Vocational College for Technology of Märkischer Kreis county (BKT) in Lüdenscheid were also on site. The Employer Day was used as an occasion to record the longstanding cooperation between STAUFF and the BKT in writing.