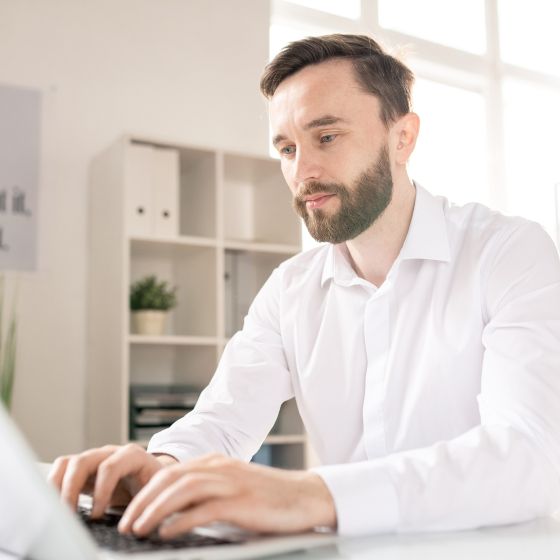 Product Specialist for Pipe, Tube and Hose Connectors
Any questions about the products on this page? Get in touch now!
The globally active testing, inspection and certification company DNV-GL with headquarters in Bærum, Norway updated the existing certification of tube connectors from the STAUFF Connect range in November 2020. DNV-GL was created in 2013 as a result of a merger between two leading organizations in the field — Det Norske Veritas (Norway) and Germanischer Lloyd (Germany).
The certificate covers the use of the following STAUFF products:
Male stud fittings
Tube fittings
Bulkhead fittings
Weld fittings
Female stud fittings
Gauge fittings
Fittings with 24° taper/O-ring (DKO)
Standpipe fittings
Banjo fittings
It is applicable in conjunction with both double-edge cutting rings type FI-DS (in carbon steel) and soft-sealing cutting rings FI-WDDS (in carbon steel and stainless steel) supplied by STAUFF.
It confirms that the listed products fully meet the specifications and requirements of the DNV-GL for use on ships.
The newly issued certificate is now valid until 13 May 2024.
The separate certificate for the STAUFF Form tube forming system with adapter rings FI-AR (in carbon steel and stainless steel) has also been updated. It is now valid until 20 May 2024.
The STAUFF Connect product group is closely aligned with the market requirements and contains an extensive range of tube connectors made of carbon steel for metric tubes with outer diameters ranging from 4 to 42 mm in accordance with ISO 8434-1 / DIN 2353:
24° cutting ring fittings
24° taper fittings with O-ring
24° weld cones with O-ring
37° flared tube fittings
The product range is completed by check and alternating valves for inline installation, thread reducers as well as blanking plugs and screws.
Special product types and sizes as well as alternative materials, material combinations and surface coatings deviating from the standards can be supplied on request.
Automated assembly machinery and hardened, wearresistant tools enable the reliable assembly of tube connectors – both for series production in the workshop and on-site.
Because of its versatility and flexibility, the patented STAUFF Form tube forming system is undoubtedly the best solution for series production, in particular for applications with highest requirements with regards to safety, reliability and repeatability as well as process stability.
For the finishing of the tube connector range in carbon steel, STAUFF relies on the STAUFF Zinc/Nickel surface coating which has proven successful for many years. It provides reliable surface protection – even after transport, handling and assembly – and meets all current legal requirements.
You might also be interested in the following news items: