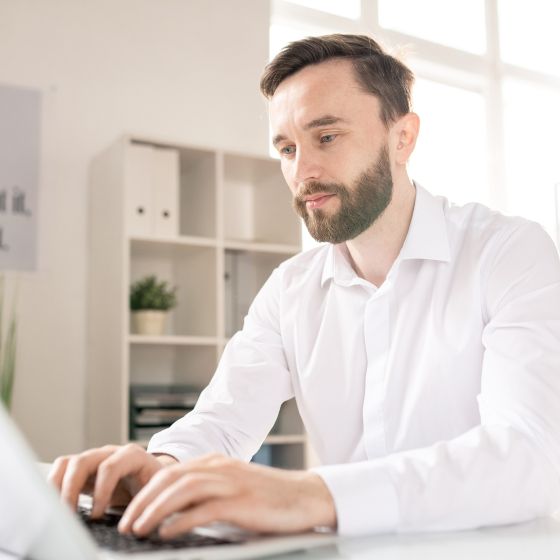 Product Specialist for Pipework and Systems
Any questions about the products and services on this page? Get in touch now!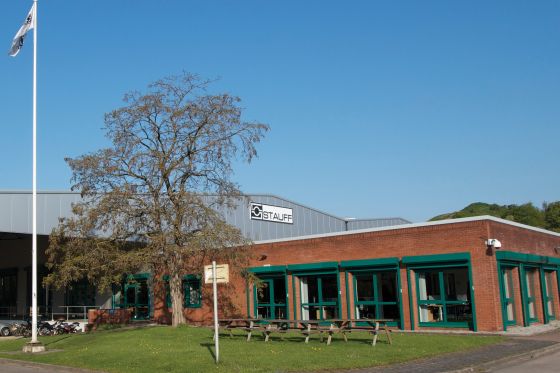 United Kingdom
Sheffield
STAUFF UK Ltd.
500, Carlisle Street East
Off Downgate Drive
Sheffield, S4 8BS
Due to the rising demand for the processing of straight and manipulated tube with a beaded end connection, STAUFF UK Ltd. has invested into another state-of-the-art production machine that was recently put into operation at the Sheffield (United Kingdom) site.
By cold forming, the machine is capable of producing tube ends with circumferential beads. The processing is carried out according to market standards or based on individual customer specifications. The beading machine provides a high degree of precision and speed.
Depending on the material and diameter, tubes with a diameter of up to 6 inches, i.e. more than 150 millimeters, can be processed.
Beading provides, among other things, a way to connect a hydraulic hose with a tube end.
Manipulated Pipes / Tubes
Production of ready-to-install hydraulic pipes and tubes made in virtually all shapes, lengths and materials
The companies of the STAUFF Group and their authorised system partners offer original equipment manufacturers in the fields of mobile and industrial hydraulics the following services with regards to the production and further processing of ready-to-install hydraulic pipes and tubes:
Automatically controlled and monitored bending of seamless precision tubes made of carbon steel (Zistaplex®, Zista® Seal, zinc plated, phosphated, untreated), stainless steel, copper and various special materials in a large variety a common metric tube diameters and wall thicknesses and lengths up to 6 metre
Automatically controlled and monitored assembly of cutting rings and union nuts 
Tube end forming with STAUFF Form and other common systems
Inductive soldering, brazing as well as WIG, MIG and MAG welding for non-positive connections

Testing according to standard or customer's specification

Cleaning to achieve specific cleanliness levels and specifications

Sealing and protecting the tube ends and other connections
Global Center of Excellence
With its headquarters located in Sheffield (United Kingdom), STAUFF UK Ltd. forms the Global Center of Excellence for tube manipulation within the STAUFF Group. For almost 30 years, the design of complex pipework systems and the  manufacturing and processing of tubes in accordance with customer requirements has been part of the daily business of the specialists on site.

Start your virtual 360° tour through the
STAUFF production and assembly areas
in Sheffield (United Kingdom)!
You might also be interested in the following news items: