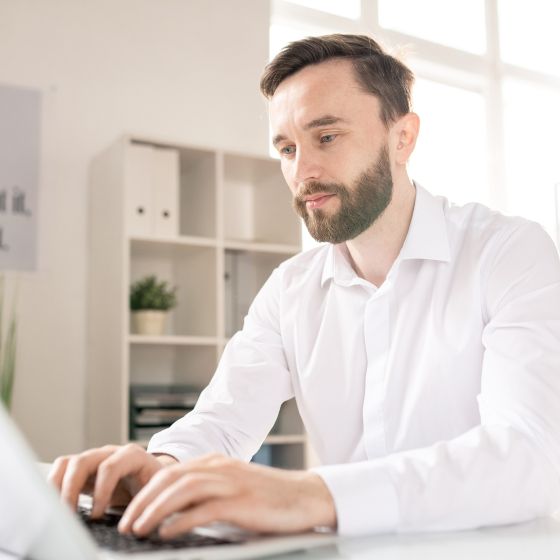 Product Specialist for Fastening Technology
Any questions about the products on this page? Get in touch now!
Clamp bodies in the Light Series Type LBBU from the STAUFF Clamps product group, which have been produced to with a film hinge, will be gradually converted to a slotted design with. This directly affects all single and twin versions of the clamp body, starting with sizes 2 and 2D.
The benefits for users are self-evident: The slotted design enables tubes and hoses to be directly pre-fixed, simplifying installation at the same time as reducing installation times. Likewise, the clamp bodies can now be mounted close to each other and are thus also suitable for mounting in one line.
The UV-, ozone- and weather-resistant Santoprene material with a hardness of 73 Shore-A guarantees vibration- and noise-damped line installation. The integrated metal sleeve provides the necessary stability.
Thanks to their compact design, LBBU clamps are ideal especially for mobile hydraulic applications, including construction, forestry and agricultural machinery, where space-saving installation is indispensable. There are also suitable applications in mechanical and plant construction and in measuring and control technology.
Further Information in the STAUFF Product Catalogue
You might also be interested in the following news items: