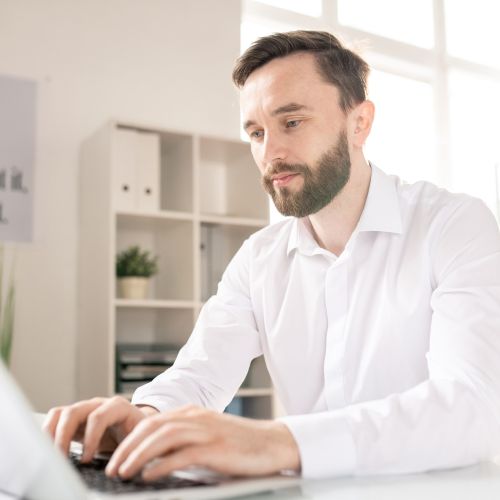 Product Specialist for Filtration Technology
Any questions about the products on this page? Get in touch now!
STAUFF is expanding its extensive range of replacement filter elements for hydraulic and lubricating oil applications from in-house production with the SE-120 series.
These elements fit into pressure and inline filter housings of the HDF and HDFF series (for reversible oil flow) from the original manufacturer HYDAC, which are used in the following application areas and industries worldwide, among others:
Agriculture
Municipal vehicles
Commercial vehicles
Automotive
Rail transport technology
Pulp and paper industry
Steel industry
Shipbuilding
Offshore
Power generation
Equivalents in form, fit and function
STAUFF replacement filter elements type SE-120 are equivalent in form, fit and function to original HYDAC filter elements and can be interchanged as follows:
STAUFF uses the latest generation of inorganic glass fibre with a micron rating of 3, 5, 10 and 20 µm as a standard filter medium for these elements.
The elements are equipped with a protective cover made of perforated and printed plastic foil attached to the outside of the element, which ensures a more even distribution of the  flow. It also prevents damage to the sensitive filter pleats during transport, storage and element replacement.
Sealings are made of Perbunan® (NBR) as standard.
Looking for a different HYDAC replacement filter element?
Or do you have a general demand for premium replacement elements for pressure filters, inline filters and return-line filters from the manufacturer HYDAC? Then you can conveniently search for them in the STAUFF Online Shop using the original designation, interchange them to a suitable STAUFF equivalent and order them directly!
It's that quick and easy:
Enter any filter designation (e.g. 0110 D 010 BN4HC) in the green search field at the top of the page.

Select a suitable STAUFF filter element from the search results sorted by relevance.

Check price and availability in real time.

Add the item to your shopping cart and complete your order.

Not found what you were looking for? As a registered user, you can also request items directly from STAUFF by entering the known filter designation or upload extensive item lists for ordering.
You might also be interested in the following news items: