Test couplings from the STAUFF Test product range are already planned in suitable positions in the hydraulic system during the design phase of a machine, or added at a later stage in the course of retrofitting or upgrading.
They allow machine operators and maintenance personnel to easily and safely connect analogue and digital measuring and display devices for the temporary testing or continuous monitoring of system pressure and other factors.
If required, they also allow venting of the system as well as collecting representative fluid samples, e.g. for analysing the degree of contamination of the fluid.
This type of connection requires no tools and can also be carried out during operation under full system pressure up to 630 bar (depending on the type of coupling).
×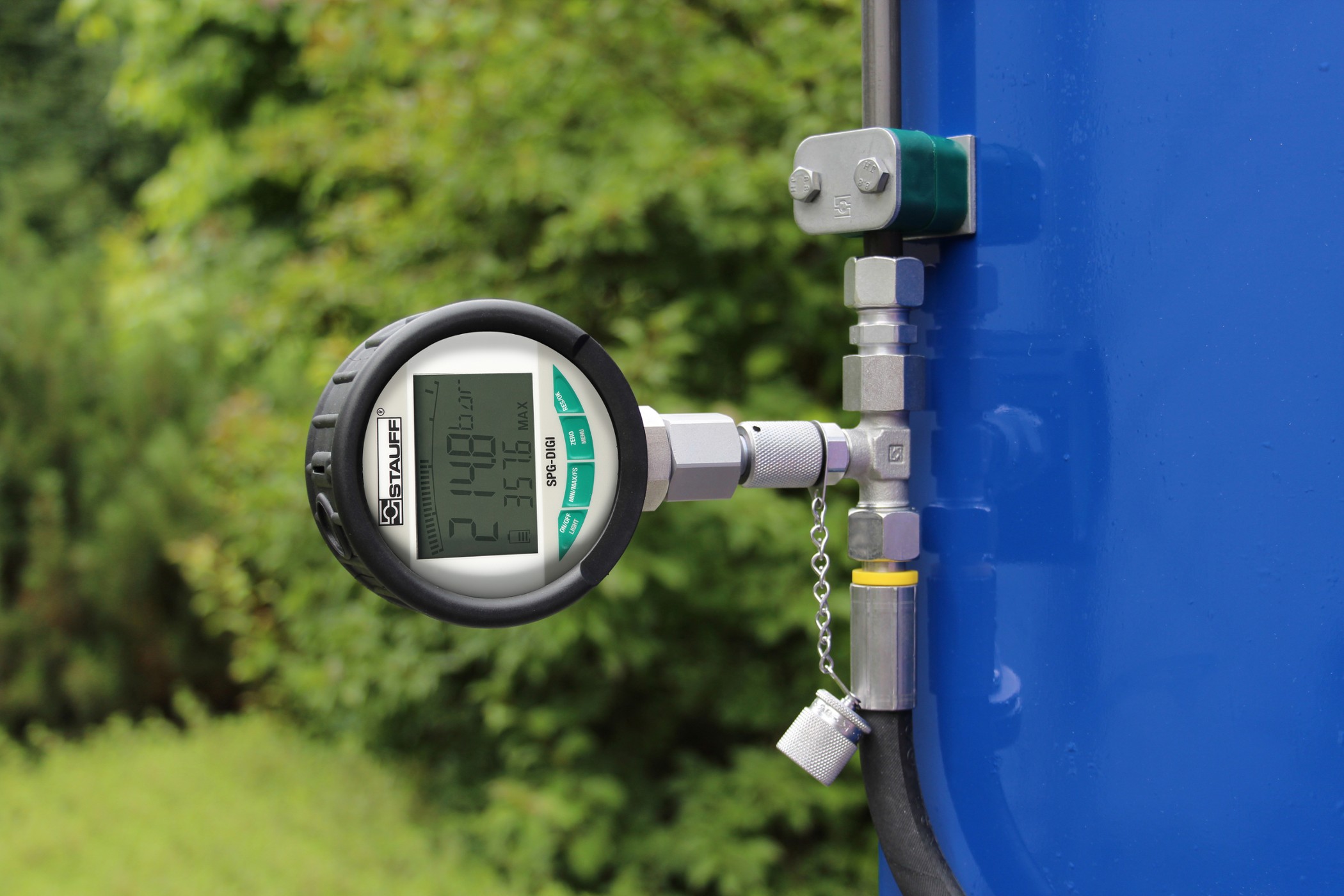 STAUFF Test Couplings with Ball Check
STAUFF test couplings type SMK-20 with integrated ball check are the established standard for hydraulic applications with high-viscosity fluids. Alternatively, the SKK-20 version, among others, is available for low/high-viscosity fluids as well as for high, pulsating pressures or pneumatic applications.
They use an adaptation thread M16 x 2 according to ISO 15171-2 (Connections for fluid power and general use - Hydraulic couplings for diagnostic purposes - Part 2: Coupling with M16 x 2 end for connection under pressure).
×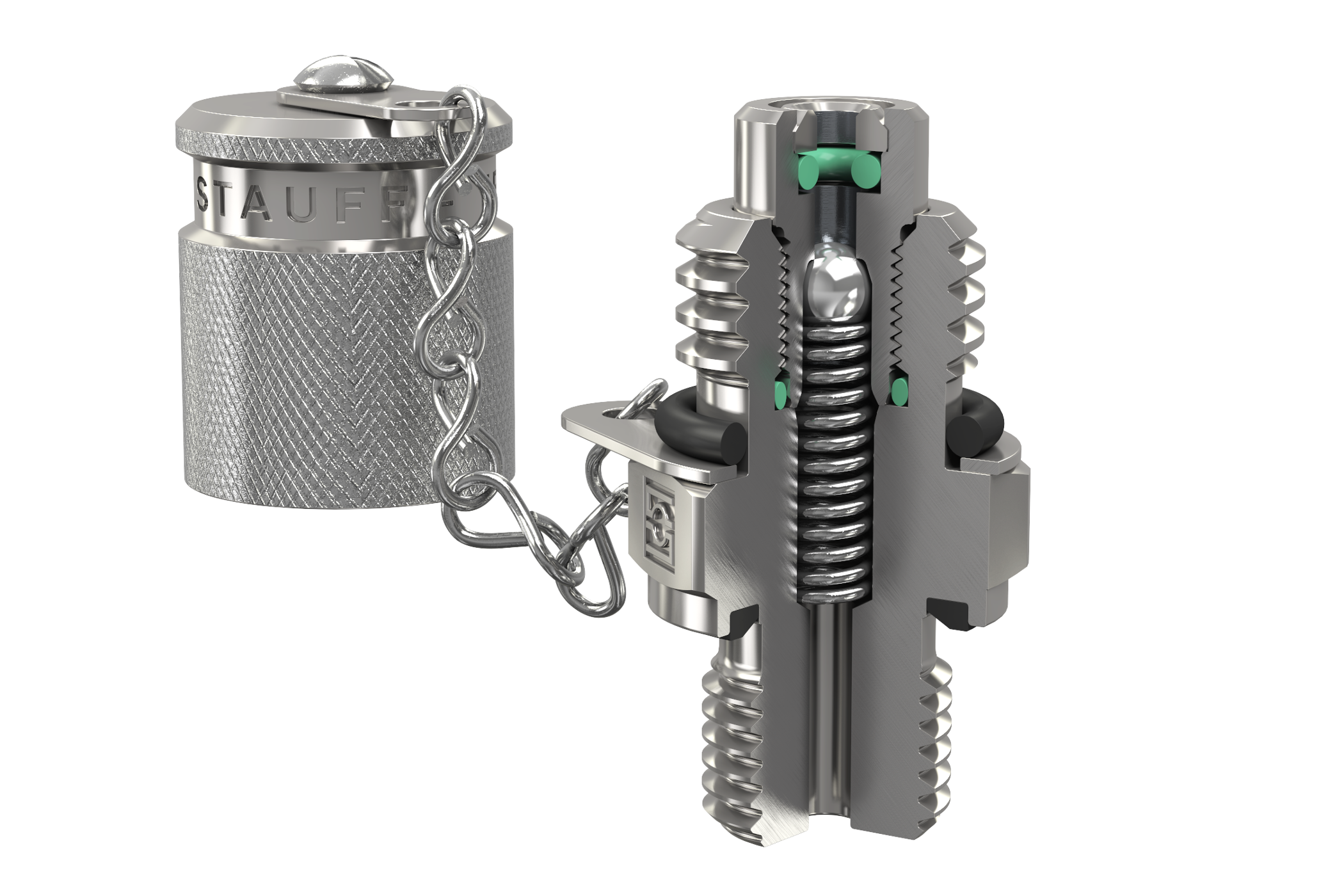 Measuring Equipment in the STAUFF Online Shop
STAUFF Online Page-Flip Catalogue
Navigate and search content, forward via email, print, and download in PDF format
You might also be interested in the following news items: