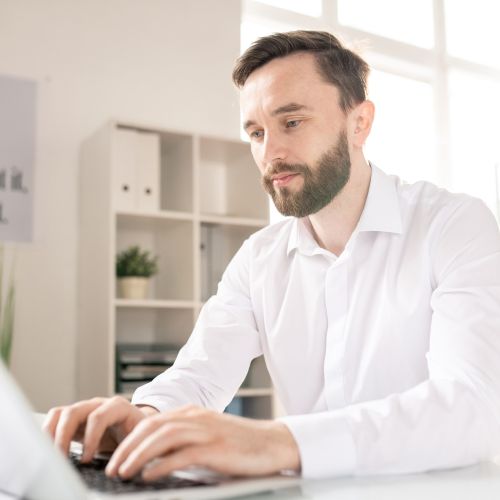 Product Specialist for Pipe, Tube and Hose Connectors
Any questions about the products on this page? Get in touch now!
STAUFF is pleased to announce the addition of the QRC-FG series of flat-face screw-to-connect couplings to the extensive product range.
The QRC-FG series is the first and best choice for some of the most challenging hydraulic applications with high operating pressures and the requirement for both the male tip and the female body to connect under residual or trapped pressure in the circuit.
Flat-face hydraulic quick couplers are designed to reduce the ingress of solid particle contamination and air into the hydraulic circuit, at the same time minimising fluid spillage to the environment. With their connection thread, which is inceasing the contact surface between the male and female half, threaded coupings better distribute all the forces involved. As a result, they have a much better resistance to stress (e.g. vibration and pressure peaks) and allow for easier connecting and disconnecting (especially in larger nominal sizes), thus improving productivity.
×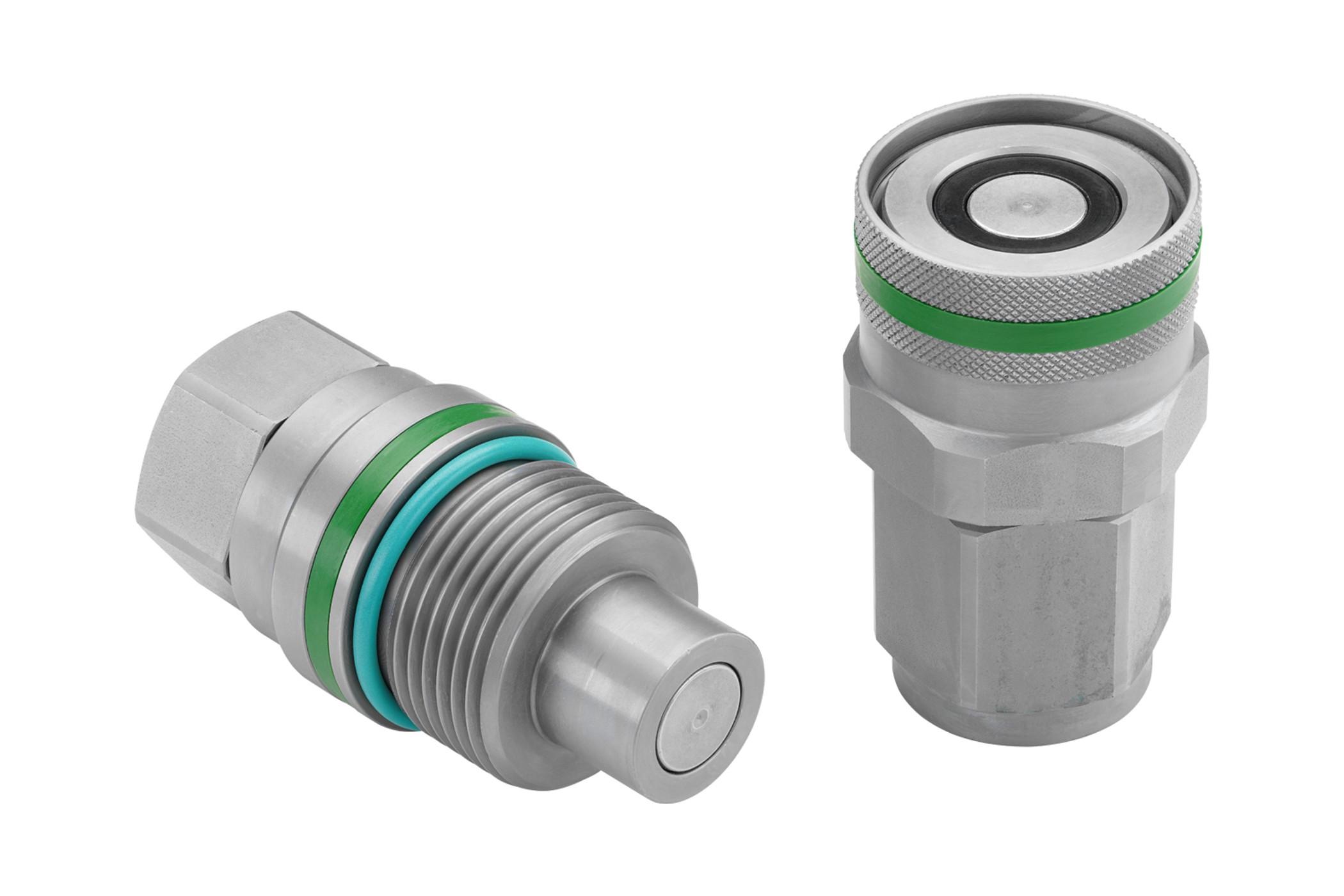 Main Characteristics
Flat-face screw-to-connect couplings
Interchange with couplings from other manufacturers with the Stucchi® VEP profile
Nominal sizes from DN 10 to DN 25 (3/8" to 1")
Working pressure up to 550 bar (for DN 10)
Nominal flow rate up to 378 l/min (for DN 25)
Male tip and female body can be connected under residual or trapped pressure up to 250 bar
Certified in accordance with API Specification 16 D and EUB Directive 36
Multiple connection types (BSP, NPT, SAE etc.)
Colour marking rings for male tips and female bodies to allows quick and correct matching of hydraulic lines to each other
Complete range of accessories such as dust protection caps and plugs as well as seal kits
Design Features
Made from carbon steel with superior STAUFF Zinc/Nickel coating as standard
Design with heavy-duty internal valve components
Once fully connected, all components are held rigid to significantly reduce the risk of material fatigue
External o-ring serving as a vibration protection and safety feature indicating complete/correct connection of the male tip and the female body (o-ring must be fully covered by the sleeve of the female body)
API Specification 16 D / EUB Directive 36
Several types and sizes of type QRC-FG couplings have been certified by Lloyd's Register in accordance with specification 16 D of the American Petroleum Institute (API) and with directive 36 of the Alberta Energy and Utilities Board (EUB), which establish design standards for systems used to control blowout preventers (BOPs) and associated valves that control well pressure during drilling operations.
The specification API 16 D and EUB directive 36 require STAUFF type QRC-FG flat-face hydraulic screw-to-connect couplings to be tested at 700° C fire exposure for at least 5 minutes at specific rating pressure of 345 bar without loss of pressure or leakage. It is often referred to as the "fire safe" rating for hydraulic couplings.
Please do not hesitate to contact STAUFF for complete technical information and support.
Typical Applications
Typical OEM applications for STAUFF type QRC-FG flat-face hydraulic screw-to-connect couplings include:
Heavy-duty demolition machinery and equipment
Construction and transportation machinery
Rotary drilling rigs
Land-based oil and gas platforms

Blowout preventers (BOPs) 

Snow groomers
Hydraulic tools and attachments
Other demanding hydraulic applications
STAUFF is also happy to supply distributors as well as hydraulic maintenance and service providers covering the aftermarket and spare parts business.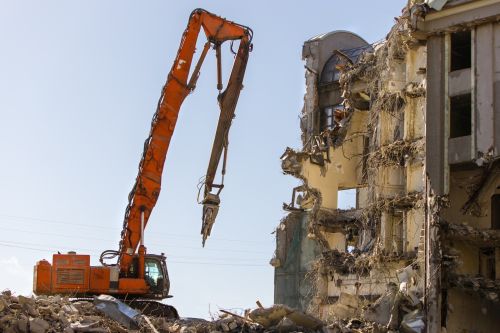 ×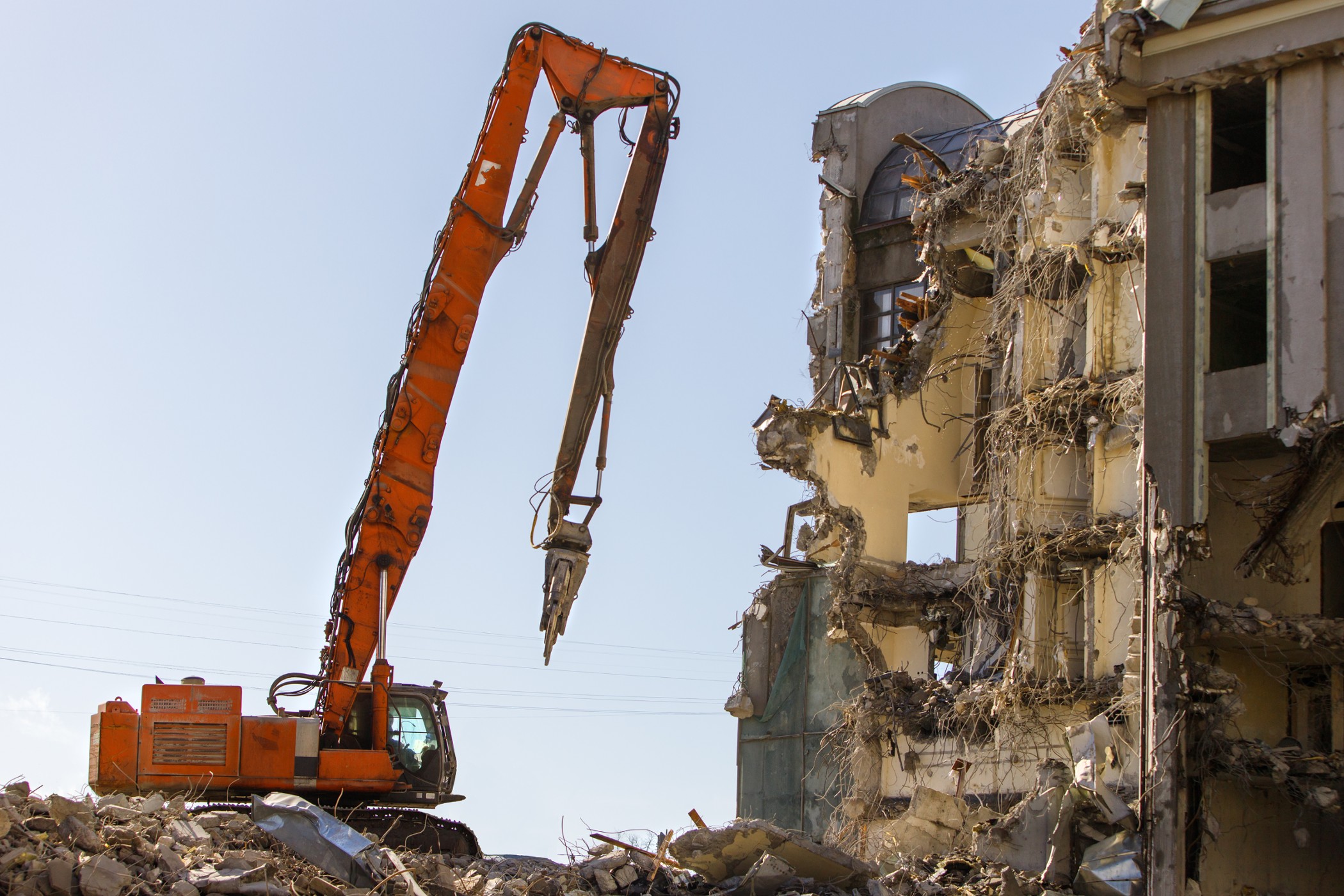 STAUFF Online Page-Flip Catalogue
Navigate and search content, forward via email, print, and download in PDF format
You might also be interested in the following news items: