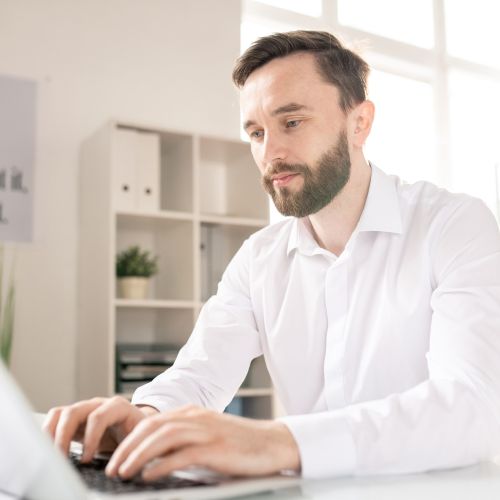 Product Specialist for Fastening Technology
Any questions about the products on this page? Get in touch now!
STAUFF Channel Rail Adaptors type CRA allow simple and safe adaptation of block-type clamps in the Standard Series (according to DIN 3015, part1), in the Heavy Series (according to DIN 3015, part 2) and in the Twin Series (according to DIN 3015, part 3) on some of the most common channel rail systems from numerous well-known manufacturers.
This allows tubes and hoses as well as cables and other components with common metric and imperial outer diameters between 6 and 70 millimetres to be easily installed and then subsequently adjusted at any time later on.
Supported Channel Rail Systems
HALFEN
HM 41/41, HZA 41/22, HZM 41/41, HZM 41/22, HL 41/41, HL 41/B2
HILTI
MQ-21, MQ-41, MQ-52, MQ-72, MQ-21U, MQ-41U, MQ-72U, MQ-21D, MQ-41D, MQ-52-72D
UNISTRUT
P1000, P1000T, P1000V, P1000VT, P1001, P2000, P2000T, P3003, P3003T, P3300V, P3300VT, P3301, P4000, P4000T, P5000, P5000T, P5001, P5500, P5500T, P5501
STAUFF
SCS-048-1-PL, SCS-048-1-GR, SCS-120-1-PL, SCS-120-1-GR
To check compatibility with other channel rail systems, it is recommended to check the main dimensions with the following illustration before use. If required, STAUFF offers support in the form of a compatibility check.

For more than 50 years, STAUFF Clamps in the Standard. Heavy and Twin Series according to DIN 3015 symbolise quick and easy as well as secure installation of pipes, tubes, hoses, cables and other flexible and rigid components with outside diameters up to 450 mm.
Their vibration and noise reducing features are appreciated as being an important contribution to environmental protection and occupational health and safety
The processing of fire-proof clamp body materials, tested and approved according to several international fire-protection standards (such as BS 6853, EN 45545-2, UL 94) is only one of the many particular strengths of STAUFF
STAUFF guarantees prompt service, even for customised solutions according to customer's specifications or based on our in-house development.
For selected types and series, independent certificates and approvals can be provided:
American Bureau of Shipping (ABS) 
Bureau Veritas (BV) 
Det Norske Veritas / Germanischer Lloyd (DNV-GL)
Lloyd's Register (LR) 
Department of the Navy 
Registro Italiano Navale (RINA) 
Russian Maritime Register of Shipping (RS) 
Technischer Überwachungsverein (TÜV) for the Standard Series
Technischer Überwachungsverein (TÜV) for the Heavy Series
United States Coast Guard (USCG) 
For the finishing of the range of pipe, tube, hose and cable clamps as well as metal hardware in carbon steel, STAUFF relies on the STAUFF Zinc/Nickel surface coating which has proven successful for many years. It provides reliable surface protection – even after transport, handling and assembly – and meets all current legal requirements.
Versions in stainless steel V2A and V4A are generally available from stock. Alternative materials and surfaces are available on request.
Selected Adaptors in the STAUFF Online Shop
Channel Rail Adaptors type CRA in the Standard, Heavy and Twin Series made from carbon steel with STAUFF Zinc/Nickel surface coating